So, I'm back in Indiana now. How crazy is that? I arrived to the Indianapolis Airport at almost midnight on December 23. My family was there waiting for me screaming "Run, Run!!!" and so I did. I ran over to see them and was engulfed in hugs. I handed out some early Christmas presents that I had been carrying in my carry on bag, and everyone was happy…and tired. It was almost 6am for me.
The first things I did: I ate at McDonalds during my layover in Detroit and got a coffee at Starbucks. So American. I spoke English and smiled at whomever I pleased, knowing that they wouldn't hit on me or ask for my phone number, haha. I have to say that my self esteem will probably decrease a lot when I don't have a million guys whistling at me on the street. I never thought I'd miss that…I spoke in English some more and bought a crappy celebrity gossip magazine in English and read it cover to cover.
The first things I realized: I'm in the States. I'm the same as everyone again. I'm not a foreigner anymore. Indiana is kind of ugly…just farms and highways and big office buildings. My family is amazing and they have been waiting on pins and needles for my return since the day I left for France. It was so good to see them, it really was.
The first things I missed: I called my host mom and talked to her. She told me the house seemed empty without me and that she missed me a lot. I really miss her. I really miss joking around with her, in French, and then giving myself an invisible pat on the back for being able to be funny in another language. I don't think you realize how nervous I was about that.
I spent Christmas with the family and opened a few presents. Got some coal in my stocking…what a welcoming present.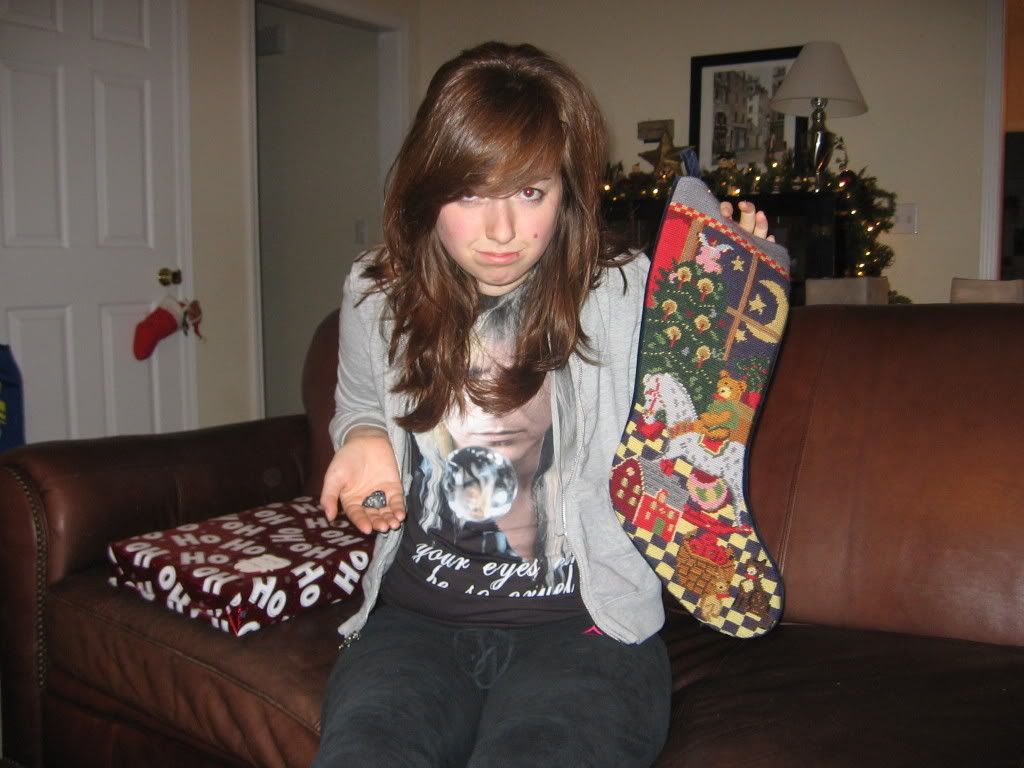 Anyway, I guess this is the last installment that you will get to read from me. I'm really glad I got to write this blog over the course of the semester. It's cool for me to go back and remember the things that I've done and the progress that I've made. I can't say enough what a positive experience it was for me to learn abroad in France. It was really the chance and experience of a lifetime.
My friends and I were discussing before we all left Montpellier, and we were laughing at how strange it is that you learn so much about yourself while you're actually trying to learn about the language and culture around you. I think that I've changed a lot as a person due to living in a different culture. Being taken out of your comfort zone and being forced to realize your own strengths and weaknesses is quite the eye-opening experience. I know I'm a much better and more complete person for accomplishing all that I have. I know I will return to France one day, hopefully in the near future, and maybe one of you will be living there too. If so, my blog actually meant something.